P.O. Box 156

Remer, MN  56672

U.S.A.

Phone: 218-566-2913

Cell:     218-838-1862

Fax:     218-566-3411

Email:

Changemyland@hotmail.com

"Thanks for a great job on the septic system!"

B. & D. W

Swift Lake, Remer, MN

"We thought we would send you a note to tell you how happy we are with the work you have done for us. Our cabin and site work are ahead of schedule because of your assistance planning and adapting to the changes that are always a part of projects.  From the site design, layout, to site prep, road, septic, cleanup, and all the little things that could slow a project down, you and your staff were awsome!   It sure is nice to have someone close by with your skills.  We look forward to a continued great relationship."

D. and R. Aliperto

Knights Lake, Remer, MN

"The mound is a real work of art and enhances the back side of our lot!"

G. Sirek

Boy Lake, Longville, MN

"Everyone that has come over and has seen my new mound septic system has said that it's the nicest one they have ever seen!"

A.Helmer

Longville, MN

"All residents serviced by the road want to thank you and your crew for a job well done despite miserable weather conditions.  If you're looking for a reference, don't hesitate to use us!"

C. Shonka

Summer Breeze/Beaver Drive Residents

Trelipe Lake

Longville, MN

*More references available upon request

"Thanks very much, I'm very pleased with your work.  I may have another small project in the future, so I'll contact you. If you need a recommendation

in the Longville area, I'll be happy to provide one."

-B.F. Longville, MN

1. Customers come first.

2. We return calls & emails promptly.

3. We do what we say we're going to do, within an agreed timeframe.






O.C.R.

Outdoor Creations & Renovations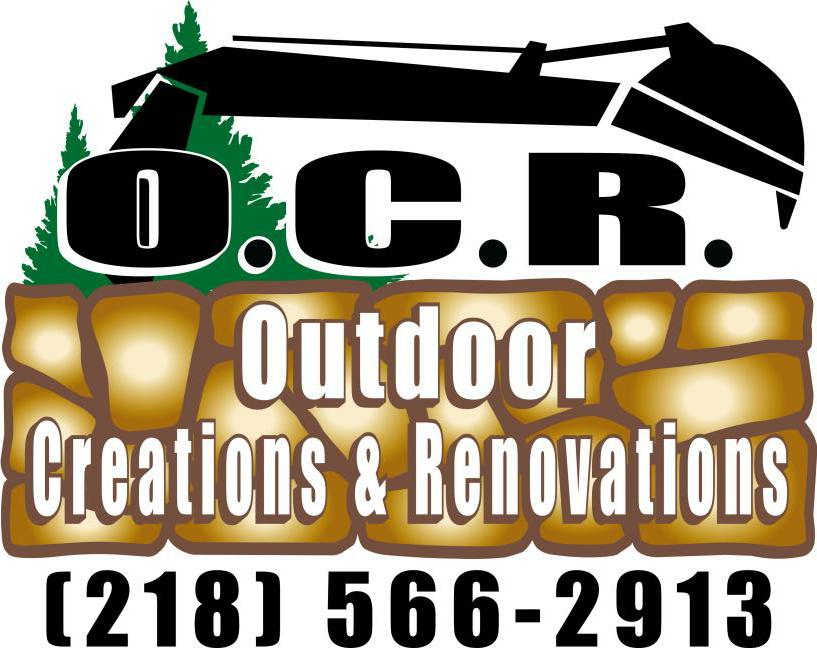 G.S. Cabin back yard!

Created a tiered yard with rock wall, rock stairs, and a campfire pit!



  Before                 After

(click picture to enlarge)